Unlocking the Mystery Between Usable vs. Rentable Square Feet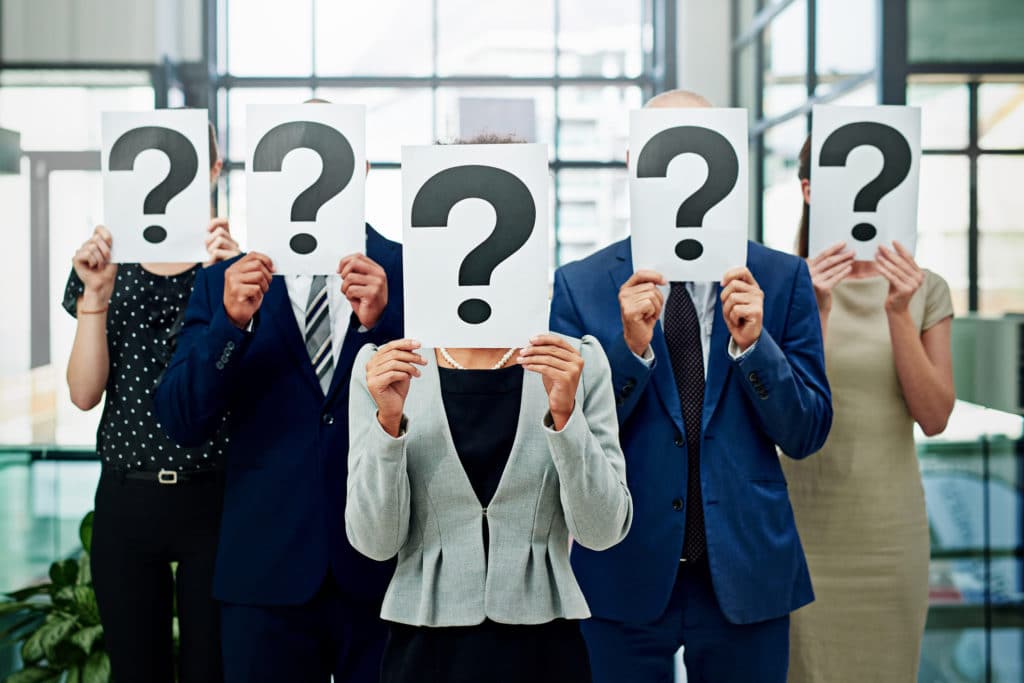 The difference between the usable square footage and rentable square footage can be a determining factor in selecting the most efficient office space for the location of your business. One of the questions tenants have about their commercial lease is: why am I paying rent on more space than I occupy? Tenants frequently misunderstand the concept of usable square footage vs. rentable square footage. Mazirow Commercial, Inc. demystifies the two terms to help you better understand what you are really paying for.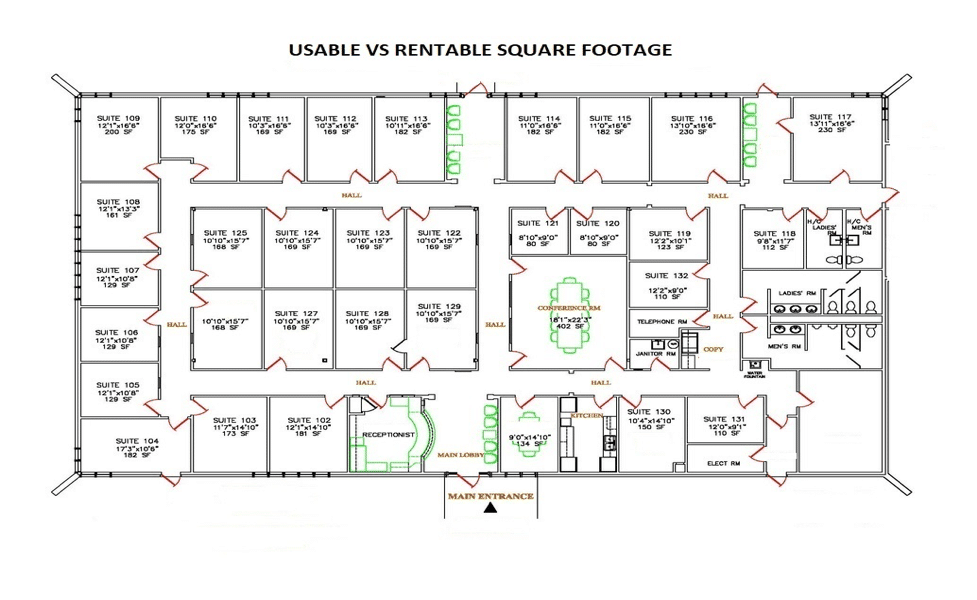 Usable Square Footage
Usable square footage (USF) is the amount of space a tenant occupies. For partial floor tenants, the usable square footage is the area within the premises they occupy. Structural supporting columns and recessed entry doors to the suite are calculated within the usable square footage.
Rentable Square Footage
In addition to the individual suite a tenant leases, landlords also charge for the use of the common areas of the building. Common areas consist of elevators, lobbies, corridors, maintenance closets, telephone rooms, stairwells, shared conference rooms, and shared restrooms. Each tenant pays their pro-rata share of the common area space based on the amount of usable space they lease in the building along with the other tenants. The bottom line is: the rentable square footage (RSF) is the square footage you pay rent on in your lease.
Load Factor
The difference between the usable square footage and rentable square footage is called the load factor. Load factors can vary between 12% and 25%; high-rise office buildings typically have a higher load factor. How do you calculate load factor?
When you lease 15,000 USF of a 35,000-foot floor in a high-rise office building which has an 18% load factor, you would calculate rentable square footage with the following formula:
RSF = 15,000 USF x (1.18) = 17,700 rentable square feet.
An example of calculating the load factor would be when you lease 17,500 rentable square feet, then the usable square footage is 15,000.
Load factor = 17,500 RSF / 15,000 USF = 16.7% load factor
BOMA Standards
For more than a century, Building Owner and Managers Association (BOMA) has set the standard for which usable square footage and rentable square footage is calculated. BOMA has established the standards for measuring office buildings, industrial buildings, and retail shopping centers. A lease should specify the BOMA standard that was used to measure the building. BOMA standards have been revised through the years to reflect the evolving changes of the commercial market.
High Load Factors
Is a high load factor worth the extra cost over your business's lease term? Once you've determined the actual usable square footage requirement for your firm or business, then you'll need to determine if a significant load factor is worth the extra expense over the lease term.
Is a high-rise building with wide hallways, large restrooms, multiple elevators, a free on-site gymnasium for the tenant's use, and a large atrium style lobby right for your company? All of these amenities increase the load factor in the building, plus increase your rent.
Does a low-rise garden style building with a small common area restroom, no lobby, and one elevator better suit your business's needs? This style building will provide a significantly lower load factor than a high-rise building. It is up to you to determine what features fit best with your company's image.
Make sure you are not paying more than your fair share. 365 days a year, Mazirow Commercial negotiates leases to protect and save tenants rent dollars on many lease terms. The landlord is fully informed about the terms of the market place, are you? Don't go to the table alone, contact us today. We are the tenant advocate for the Greater Los Angeles Area, Ventura County, Santa Monica, Glendale, and more.
Schedule a Free Consultation
Ready to start saving time, money, and headaches on your commercial lease? Schedule a free consultation today with one of our skilled tenant representation specialists.