Tenant Representation - Encino, CA
Mazirow Commercial has assisted hundreds of businesses just like yours in saving time, money, and stress by finding the finest commercial location possible on their terms. On your terms.
Let us help you find the perfect retail space for their business and ensure fair and favorable lease agreements are made.
In Encino, we provide the most competent and skilled tenant representation. Our priority is to help you secure the space you need for your business.
Schedule a Free Tenant Rep Consultation
A California landlord has the advantage over business owners when it comes to negotiating commercial lease agreements for business offices and space. They're constantly negotiating commercial leases every day. These landlords are business people who understand the ins and outs of commercial real estate and how to make money.
You don't have time as a business owner to deal with the intricacy of lease negotiations between landlords and tenants when your company is confronted with unfavorable lease terms. You'll need the assistance of a professional who puts your interests first.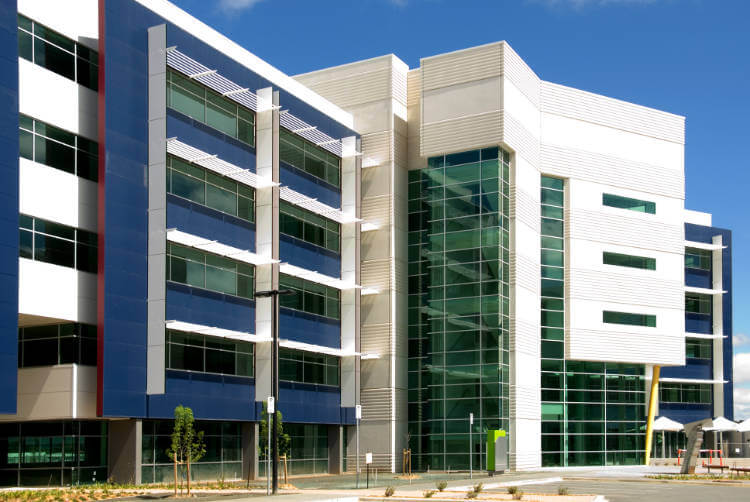 Why Should You Hire Mazirow Commercial?
We work directly with you, not your landlord, on lease agreements. We help you by making commercial leasing negotiations less difficult so that you can focus on your business. You tell us what you require, and we'll go from there. We'll walk you through the advantages and drawbacks of all of your options, as well as possible commercial property alternatives, handle the landlord negotiations, provide construction management, and assist you with your office lease. Our aim is to negotiate the lowest feasible price in the commercial office rental sector while also preserving your rights.
Mazirow Commercial also offers the following additional advantages:
Experience and Knowledge – We specialize in providing corporate real estate services that are customized to your needs and driven by your goals. We assist our clients by delivering a high-quality experience while assisting them through the terminology and ideas to help company owners accomplish their objectives.
No Cost to You – The renter's advocate is handled by the California property landlord. The company's goal is not to have any financial impact on your bottom line. It does not add to the cost of a transaction, and you will not be charged anything for our services. With Mazirow Commercial, you'll have a significant advantage over other firms competing for the same property. Familiarizing oneself with commercial leasing terms can be time consuming and divert energy away from your companies growth. Let our expertise work for you so you can get back to building your business.
Inside Advantage – We have comprehensive information on the most coveted commercial offices and workplaces for purchase or lease. Some of these properties aren't even listed to the general public. We also keep an eye out for coming vacancies so that you may discover properties that other people have overlooked.
Commercial Real Estate Broker Relationships – We have a strong grasp on the corporate real estate market, having established networks with several commercial real estate brokers, owners, and tenants. These connections help us to negotiate in order to satisfy your and your organization's needs.
Prevention, Detection, and Correction of Errors – When it comes to negotiating commercial lease terms, even a simple mistake could result in costly commercial litigation or civil disputes. Our experts can assist businesses in identifying these landlord and tenant issues and mistakes before they happen, saving both time and money.
Negotiation Expertise – Office real estate in Southern California is among the costliest in the country. Having an expert negotiator on your side can help you get the best price and terms for your offices or commercial building. We can determine what's overpriced and what's a good deal, and we'll walk you through it step by step.
Tenant Representation Options and Services
We've worked with clients ranging from start-ups and small businesses to Fortune 500 companies on a variety of services and negotiations. Mazirow Commercial is a real estate advisory firm in Southern California, providing services in Encino, Santa Monica, Woodland Hills, and Beverly Hills CA. We also offer the following top rated services:
Leasing

Relocations
In-house expansions
Build-to-suits
Contractions and Consolidations
Lease renewal and restructuring
Consulting
Buyouts and terminations
Buying

Feasibility studies
Lease vs. purchase evaluations
Consulting
Financial and lender options
New building construction analysis
Lease-to-own agreements
Purchase and sale agreements
Mazirow Commercial Can Assist You in Reducing Your Business Expenses
Our clients rely on us to get them a great deal. Throughout the years, thanks to our hard work and attention to detail, we've been able to provide excellent service to our clients. We strive to offer exceptional services in Encino and the neighboring regions. During negotiations, we use the following techniques to save money for customers:
Construction Management Services – We assist you in getting the most out of your renter improvement budget by providing a cost-effective construction management service. We've negotiated substantially reduced construction management fees for tenants, saving one client over $30,000 in construction management costs.
Calculating Operating Costs – Our accounting experts can help you determine your operational costs early on, allowing you to better prepare for negotiations. This prediction and planning stage helped us save a client $50,000 each year in after-hour costs.
Parking – We'll work with you to discover the most appropriate parking alternatives for your business. One customer saved $80,000 in parking expenses throughout their lease, thanks to us.
Rental Rate Savings – We look at your options to determine the finest terms for your company. By negotiating a lower base rental rate of $0.25 per square foot, one of our customers saved $75,000 over five years.
Tenant Improvements – We help you get the most out of your tenant improvement funds. Because we double-checked and balanced the landlords' ideas, our customer was able to utilize $375,000 of the allowance for other obligated payables.
These are just a few ways in which we've helped our clients achieve the best possible lease terms. Contact us for a consultation to find out how we can assist you and your firm.
We Represent Tenants in the Following Areas:
Schedule a Consultation with Mazirow in Encino, California Today
Contact us now for a consultation on your company's needs. We are committed to assisting clients in Encino, California. Tell us what you want, how many square feet you require, and any unique circumstances or business needs that apply to your business. Let us put our expertise to work for you so you can get back to business. Give us a call now!
Schedule a Free Consultation
Ready to start saving time, money, and headaches on your commercial lease? Schedule a free consultation today with one of our skilled tenant representation specialists.