How To Get Your Office Security Deposit Back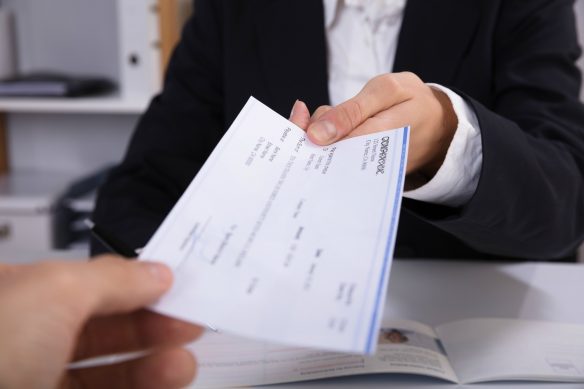 Customarily, commercial leases will detail how the tenant is supposed to prep the premises upon vacating as well as how to return items such as keys. It is important to carefully review the terms of your office lease as such information is often found under different, often misleading subsection headings, including Vacating of Premises, Possession of Premises, and Expiration of Lease. Information regarding security deposit refunds may also be scattered throughout the lease – so, again, pay careful attention to make sure you fully understand your obligations.
To ensure you get a full refund of your security deposit, make sure, at a minimum, you complete the following steps:
1. Communicate early. You should give your landlord as much notice as possible. While one month's warning is the minimum, two or more months is preferable. The earlier you communicate, the more likely they will find another tenant to move in once you leave – in other words, they'll have a much more agreeable disposition when inspecting the premises to determine your refund.
2. Clean and repair. You want to make sure the property is returned in good condition. That means the leased space must be as clean as when you moved in with the exception of normal wear and tear. You should vacuum the floors, spackle and smooth all small holes in the drywall, repair large holes in drywall with the help of a professional, remove all items from the cabinets, shelves, and countertops, dust or wipe down all surfaces, including interior windows, and clean the kitchen and bathrooms, including all appliances. And while you're dusting off surfaces, make sure all mini-blinds and window coverings are operable.
Note: You do not have to repaint or paint over spackled holes as the landlord should put a fresh coat of paint up for the new tenants. Also, tenants are generally not responsible for replacing lightbulbs or ceiling tiles with water damage.
3. Vacate the premises on time. Make sure you are fully moved out by the end-date specified in your lease. By the time you move out, the property should already be thoroughly cleaned and all possessions removed.
4. Collect and return keys. Gather all items required to gain entry to the premises, including metal keys, magnetic card keys, and fobs, and place them in an envelope clearly marked with the suite number and building address.
5. Schedule an in-person walk through inspection. If possible, schedule a joint walk through inspection on the same day you move out. No matter when, however, it is important you are present to ensure a fair inspection and so you can make any necessary repairs you might have missed as soon as possible. If repairs are necessary, get the property manager to confirm what they are in writing. And if the premises are satisfactory have the landlord sign a statement saying, "The premises have been successfully returned to the landlord in acceptable condition, normal wear and tear excepted."
6. Send letter requesting refund. Once you have completed steps one through five, you should send a certified letter with return receipt requested to the property manager or landlord requesting they send a check for your security deposit. Certified Mail services at the US Postal Service usually run from about 5 to 6 dollars and provide you with an official receipt for proof the letter was mailed as well as proof of the recipient's signature.
If you would like to learn more about your rights regarding security deposits, contact Mazirow Commercial, Inc. We advocate solely for the tenant, enabling our clients to sit at an even negotiating table with landlords and sellers.  
Schedule a Free Consultation
Ready to start saving time, money, and headaches on your commercial lease? Schedule a free consultation today with one of our skilled tenant representation specialists.