How Do You Get Your Security Deposit Back?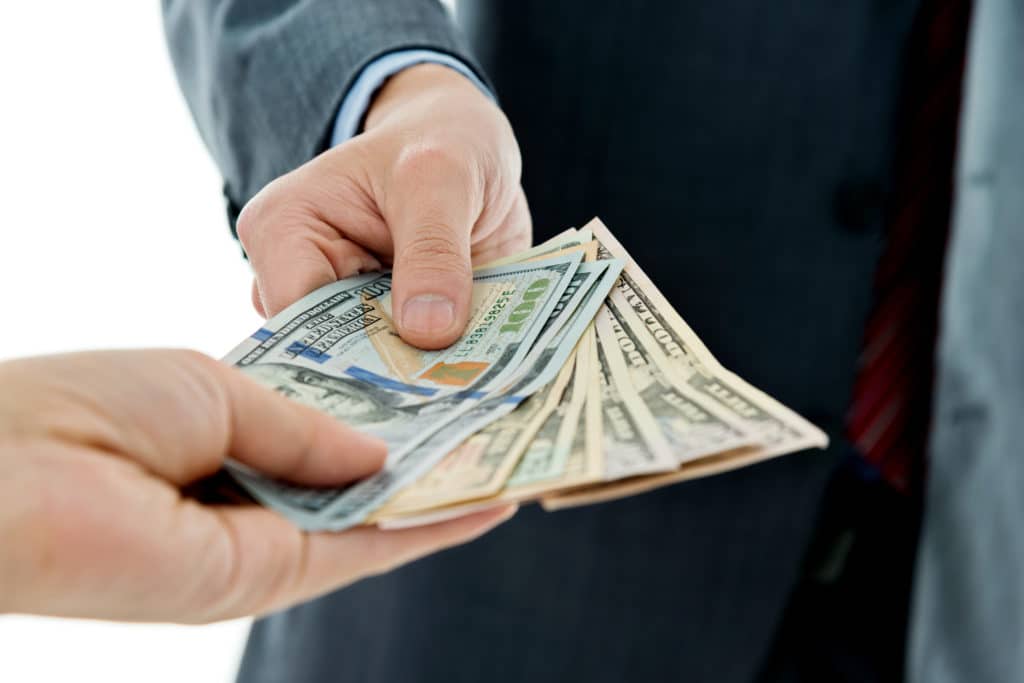 Some landlords are notorious for keeping a portion of office security deposits to cover the costs of repairs and outstanding rent. Most office leases note what a tenant must to do to get a full refund of your security deposit. Mazirow Commercial suggests the steps you should take to get your money back at the end of your lease.
Communication is Key
In order to ensure you get your office security deposit back, communication is key. The earlier you communicate with your landlord, the better. It is ideal to get in contact with them at least three months ahead about when you plan to vacate the premises. It is also crucial to vacate the premises on time per your lease agreement to avoid hold over penalties.
Hold over penalties are a standard cause in a lease. They outline that if a tenant stays in the premises beyond the lease expiration date, even with the landlord's consent, the rent may be increased by 150% to 300% of the last month's rent of the lease term. Good planning will avoid this costly issue.
Follow the Lease Terms
As a part of your commercial lease agreement, you and the landlord are required to abide by the terms set in the lease. This includes making sure that the premises is returned to the landlord in good condition. The normal wear and tear associated with occupying a building are acceptable, but you should still aim to keep the office space in what is considered "good condition."
Keep it Clean
How can you be sure of what are considered acceptable conditions before vacating your office space? We have a checklist to help you cross the items off your list. Good condition typically means the following:
• Patch and sand small holes in the wall so the landlord can easily paint over them
• Repair any large holes that cannot be quickly patched
• Empty all cabinets, shelves, countertops, and other areas with your things
• Wipe and dust surfaces, including kitchen and private restroom space
• Clean sinks, refrigerators, and other appliances available for use in the kitchen area
As a tenant, you are not required to repaint or touch-up spackled areas. It is an assumed task of the landlord, as they typically prepare and repaint the commercial space for the next tenant. Note that it is only your responsibility to attend to the building's interior. The landlord will handle cleaning the outside.
There are certain things you will not have to attend to in your office space's interior. Unless your lease specifies or lists items that must be replaced, you do not need to fix them. For instance, you do not have to replace lightbulbs. You are also not accountable for replacing stained ceiling tiles from water leaks or other damages.
Be Proactive
Gather up keys, magnetic cards, and fobs from your entire staff. Return them to the landlord or property manager in an envelope cleared labeled as the keys for your suite at your specific address. Once you turn in the keys and finish cleaning your office space, schedule an in-person appointment with the landlord or property manager to conduct an inspection.
We recommend scheduling this on the day you vacate the premises or the day after. You can agree and sign off in writing that the premises has been successfully returned to the landlord in acceptable condition, with the exception of normal wear and tear.
If the landlord or property manager finds an issue or something that needs to be repaired in your office, then make sure they provide you with the details – in writing – and repair it immediately if it is reasonable. Once everything is complete, send the landlord or property manager a letter as soon as possible. The letter should contain a request for your security deposit and the full amount you are requesting.
Make sure you are not paying more than your fair share. 365 days a year, Mazirow Commercial negotiates leases to protect and save tenants rent dollars on many lease terms. The landlord is fully informed about the terms of the market place, are you? Don't go to the table alone, contact us today. We are the tenant advocate for the Greater Los Angeles Area, Ventura County, Santa Monica, Glendale, and more.
Schedule a Free Consultation
Ready to start saving time, money, and headaches on your commercial lease? Schedule a free consultation today with one of our skilled tenant representation specialists.