Finally, a law that ensures Tenants sit at an even negotiating table with Landlords!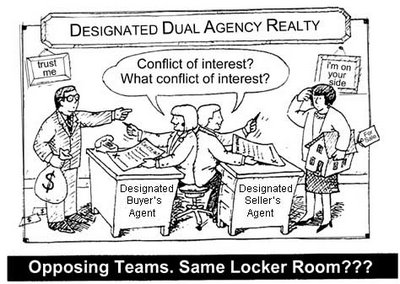 At Mazirow Commercial, we have always strictly represented the tenant, avoiding the inherent conflict of interest in the standard brokerage model.
Generally, this is not the case with the majority of commercial real estate firms, which often favor the landlord without the tenant's knowledge; however, there is a new Senate Bill that will be very advantageous to tenants.  On August 15, a broker agency disclosure bill (SB 1171) was signed into law by Governor Jerry Brown.
Unlike in residential real estate, agents in commercial real estate have not been required to disclose to the tenant the nature of  their relationship with the landlord, or whether they are representing solely the tenant or the landlord, or both.
Tenants are in a reduced negotiating position when they are unaware of the financial windfall brokers have representing the  landlord. This is especially true of large commercial real estate firms with many "brokers" who receive much of their  compensation from landlords – with a tenant represented by one salesperson and the landlord by another salesperson, with  both working under the license of the same broker.
The bill, which will become effective January 1, 2015, means tenants will no longer be unaware of conflicts of interest their  brokers may have when representing them. The new law will require brokers to provide clients with written disclosure of the exact nature of their relationship with all parties, and of any conflict of interest they may
have, prior to engagement.
The nature of the brokers' relationship with their clients will fall into one of three classifications:
1. Agent only represents the landlord
2. Agent only represents the tenant
3. Agent represents both parties –Dual Agency. Dual Agency will state that the Dual Agent may not disclose confidential information between parties unless written consent by both clients is provided. (Not likely to occur!)
This law will provide the clarity that has not existed in the commercial real estate world, and ensure tenants sit an even negotiating table with landlords.
If you want to be represented by someone who has always fought for tenants' interests, and never represented landlords, call us today!
Schedule a Free Consultation
Ready to start saving time, money, and headaches on your commercial lease? Schedule a free consultation today with one of our skilled tenant representation specialists.