Tenants be VIGILANT re: CAM & Operating Expenses & Reconciliations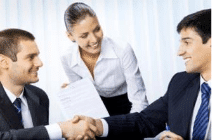 CAM and Operating Expense Protection!
 Shortly Landlords will be forwarding the reconciliation for 2014 and a projection for 2015 CAM and Operating Expenses.
 These costs must be reviewed in detail to ensure Tenants are being charged appropriately. Leases typically provide a 30 to 60 day window to review."
 Click here for strategies to address CAM and Operating Expenses during lease negotiations.
 Please call our office at (805) 449-1945 to discuss any concerns you may have.
Schedule a Free Consultation
Ready to start saving time, money, and headaches on your commercial lease? Schedule a free consultation today with one of our skilled tenant representation specialists.