4 Laws For Finding a New Office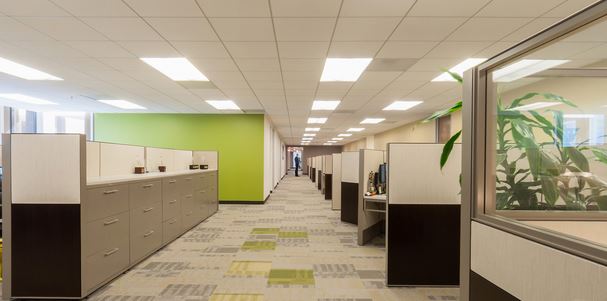 Looking for, or moving into a new office space is an exciting time. It means your business or organization is growing, expanding or heading in a fresh direction. All these changes can easily leave you scrambling to find your new office as fast as possible.
But never, ever rush this process out of excitement or pressure. Often companies are quick to pull the trigger and sign a lease when the landlord has done a good job of ensuring the place is "clean", and up to par with your new office provisos. Even if you seem to have found a killer deal on a commercial lease, chances are there's some hidden information that you aren't seeing on the surface level.
Our team at Mazirow Commercial,Inc. knows the the ins, outs and in-betweens that all too often get overlooked when a company is looking to grow into a new space. We put our tenant's business benefits first, and want to help you find the perfect commercial real estate for your new or expanding business without falling into common traps when in a hurry and on the hunt for a new business home. To do that, follow our 4 laws for finding a new office.
1. Hire an experienced Tenant representative. Tenant representatives can thoroughly analyze a space, identify savings, and or prevent you from costly investments you aren't trained to look out for when going through the site selection and office lease negotiation process.
2. Look into the landlord's reputation. A landlord's history with past tenants is a big indicator of your future experience. Find out everything you can through all the avenues possible about your potential landlord
Get filled in on facility maintenance. Because maintenance costs accrue after a period of time you occupy a commercial space, facility fees can be a silent killer in the beginning stages of signing a lease. Watch out for misleading maintenance fees that can be written between the lines of dozens of pages and confusing clauses.
Glean historical information. There's many available avenues to go down when researching property history such as the local public records, and online property listing search tools. But the best way to thoroughly inform yourself on the full investment you're making into a commercial building, such as property taxes, past damages and other crucial information is through the service of a tenant representative.
Our team at Mazirow Commercial, Inc. is dedicated to helping business owners of Los Angeles, Ventura County and Southern California thrive by avoiding these overlooked expenses. Our founder and President, Sheryl Mazirow has over 30 years of lease negotiation experience to help you achieve optimum results by minimizing your costs from your business beginnings–so you end up paying less, and making more.
Schedule a Free Consultation
Ready to start saving time, money, and headaches on your commercial lease? Schedule a free consultation today with one of our skilled tenant representation specialists.