2018 Commercial Real Estate Trends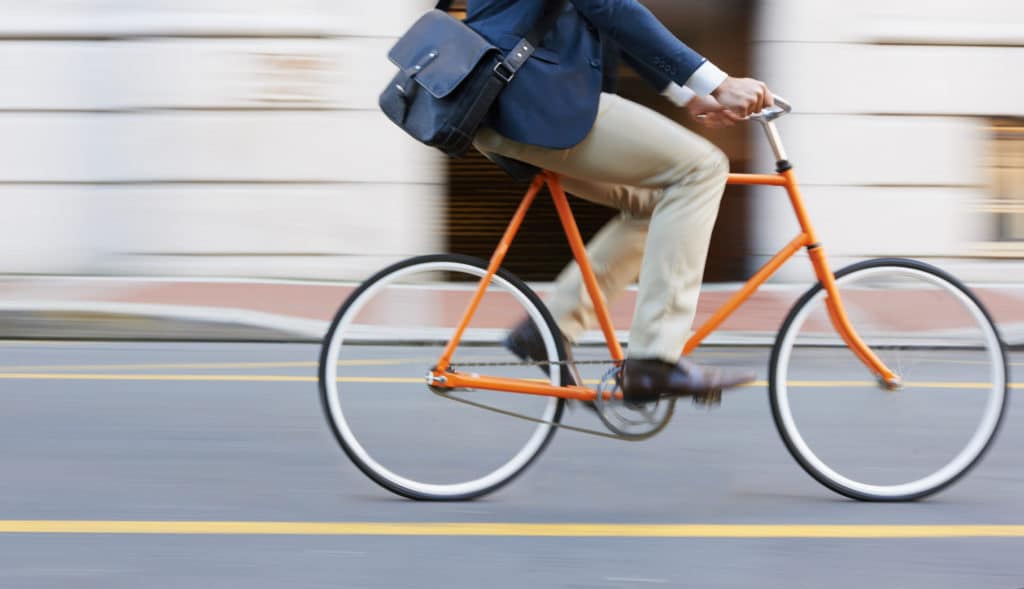 Commercial real estate trends have revealed a new live-work-play lifestyle that is taking precedence in the Greater Los Angeles Area and Ventura County. Amazon has also been trying to find a new location for their second headquarters, HQ2. In this month's blog, we discuss the new live-work-play real estate shift in the industry and where Amazon's new headquarters might be moving.
The Live-Work-Play Lifestyle
The idea behind the live-work-play lifestyle is that you can do exactly those things in one area. Instead of commuting long distances to work and spending more time in the car than your destination, the new lifestyle trend gives people the opportunity to work near the area in which they "live and play."
Los Angeles is known for higher price points and a more expensive lifestyle to keep up with. Though it would be convenient to move your commercial space to an easily commutable area in the Los Angeles and Ventura Counties, how can you make sure you keep up with the price demands? In cities where more office spaces and homes are being built from the ground up, some spaces are getting smaller while their price seems to do the opposite, which is why tenant advisement is crucial.
Amazon's Headquarters
Larger companies, such as Amazon, are considering the live-work-play lifestyle trend, as they search for a location to house their second headquarters, HQ2. The LA Times reported on over 200 location offers, two being in downtown Los Angeles and one in Woodland Hills' Warner Center. The $5-billion headquarters is predicted to offer thousands of jobs in these metropolitan areas.
Sources speculate the positives and negatives of this move. Some are concerned about the headquarters causing a hike in prices and taxes within the area, which means negotiating your commercial lease will be an important task whether you are renewing or moving.
Negotiating Commercial Leases
You should be able to enjoy the luxury of a shorter commute with a walk to work or decreased drive time. It is also more convenient to enjoy entertainment options closer to home rather than sitting in traffic. A live-work-play location allows you to experience all your zip code has to offer. The trending lifestyle also gives people the opportunity to be closer to their friends and family.
The Village in Warner Center is a perfect example of this type of mixed-use development, as it incorporates residential, commercial, entertainment, and a variety of uses in one urban area. Oxnard's own The Collection at Riverpark is another example of this with homes, shopping centers, and restaurants all within walking distance of each other.
How do you find someone who can advocate on your behalf to keep up with the live-work-play trend without spending more of your rent dollars on office space? Tenant advocates work directly with a landlord to negotiate your lease to ensure you get the best deal possible.
Additional Benefits
Beside the convenience of having your business's headquarters in a central location, the live-work-play lifestyle also lends sustainable benefits. As more businesses and organizations are working toward a greener future, sustainability has become a popular topic in the headlines. These new commercial real estate trends can reduce the number of cars on the road to promote a healthier environment and lifestyle. Your company also has the opportunity to attract top talent and millennials by taking advantage of a mixed-use area. By moving to these urban areas, you can increase the amount of quality applicants you attract to your business.
Make sure you are not paying more than your fair share. 365 days a year, Mazirow Commercial negotiates leases to protect and save tenants rent dollars on many lease terms. The landlord is fully informed about the terms of the market place, are you? Don't go to the table alone, contact us today. We are the tenant advocate for the Greater Los Angeles Area, Ventura County, Santa Monica, Glendale, and more.
Schedule a Free Consultation
Ready to start saving time, money, and headaches on your commercial lease? Schedule a free consultation today with one of our skilled tenant representation specialists.