What Are Tenant Estoppels and Why Should Tenants Be Concerned?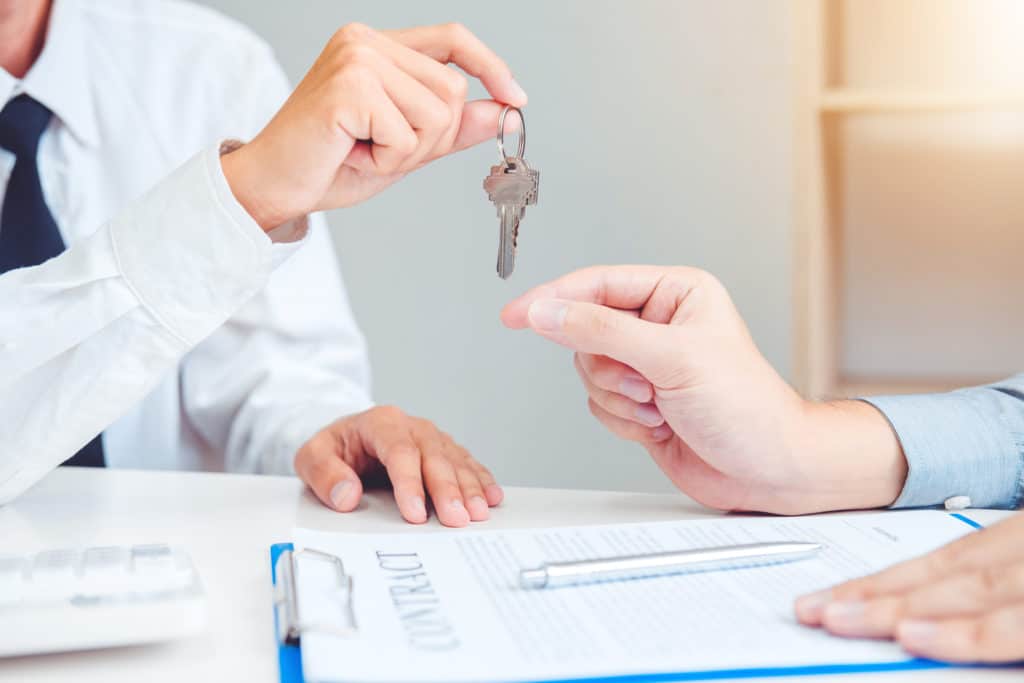 Prior to the transfer of ownership of an office building, tenants will be presented with an Estoppel Agreement for signature by their landlord. There is often a limited time frame to return the signed Estoppel Agreement and pressure to do so from the landlord. However, tenants will be wise to study the Estoppel Agreement in detail, confirming its accuracy instead of blindly signing the paperwork submitted.
What is a Tenant Estoppel certificate and why is it so important?
What It Is
According to Black's Law Dictionary, an estoppel certificate is a "signed statement by a party (such as a tenant or mortgagee) certifying for another's benefit that certain facts are correct, as that a lease exists, that there are no defaults, and that a specific rent amount is paid to a certain date. A party's delivery of this statement estops that party from later claiming a different state of facts."
In other words, a Tenant Estoppel Agreement is a certified statement by a tenant that verifies the terms and conditions and current status of their lease. Commercial office leases require a tenant to provide a signed Estoppel Agreement upon request. This is often a critical step during the due diligence phase of an acquisition of a property and during the underwriting of a commercial real estate loan. Landlords view Estoppel Agreements as very serious business, as a sale cannot be completed without the agreement. Tenants should likewise take the Estoppel Agreement process seriously.
What It Does
The Tenant Estoppel certificate contains crucial elements such as the lease start and expiration dates, money owed over the course of the lease, contact information of both parties, information on lease renewal and extensions, and notification of both parties' rights and responsibilities according to the lease agreement.
The Estoppel Agreement provides proof of rent paid, which is cash flow. Cash flow provides the value of an asset. A buyer of an office building should have perfect clarity regarding the cash flow generated from a lease and how long that cash flow will exist.
Tenant Beware
The Estoppel Agreement is the "guiding" light if there is a discrepancy between the Estoppel Agreement and the lease. The most recent document will often prevail, which is the Estoppel Agreement.
It is surprising, given the importance of the Estoppel Agreement, that the preparation of the agreement often falls on the least experienced individual in an organization, providing a platform for inaccurate statements. Tenants' rights that have been negotiated may be overlooked, such as a first right of refusal, an option to renew, or concessions regarding the tax impact from a sale to a tenant.
Tenants must review any presented Estoppel Agreement in detail to confirm its accuracy to ensure the protections provided in their leases are reflected in the Estoppel. Mazirow Commercial reviews our clients' Estoppel Agreements as part of our standard practice.
A few statements from the courts, provided courtesy of Kyle B. Marks of the Richard D. Marks Professional Corporation:
"The contents of an estoppel certificate are conclusively presumed to be true and bind both the Landlord and Tenant, even if they are erroneous." Plaza Freeway Ltd. P'ship v. First Mountain Bank (2000) 81 Cal.App.4th 616, 628.
"Where an ambiguity exists between the estoppel certificate and the Lease, courts will read the lease and estoppel together to rectify the ambiguity." Miner v. Tustin Ave. Inv'rs, LLC (2004) 116 Cal.App.4th 264, 271; California Evidence Code Section 622.
"The Court has held that the contents of an estoppel certificate are deemed conclusive, and to hold otherwise 'would defeat the purpose behind the widespread practice of using estoppel certificates'." Plaza Freeway, at 628.
Every day of the year, Mazirow Commercial negotiates leases to protect and save tenants rent dollars on many lease terms. The landlord is fully informed about the terms of the market place, are you? Don't go to the table alone, contact us today. We are the tenant advocate for the Greater Los Angeles Area, San Fernando Valley, Conejo Valley, Ventura County, Santa Monica, Glendale, and more.
Schedule a Free Consultation
Ready to start saving time, money, and headaches on your commercial lease? Schedule a free consultation today with one of our skilled tenant representation specialists.