5 Reasons Why Mazirow Commercial is the Right Tenant Advisor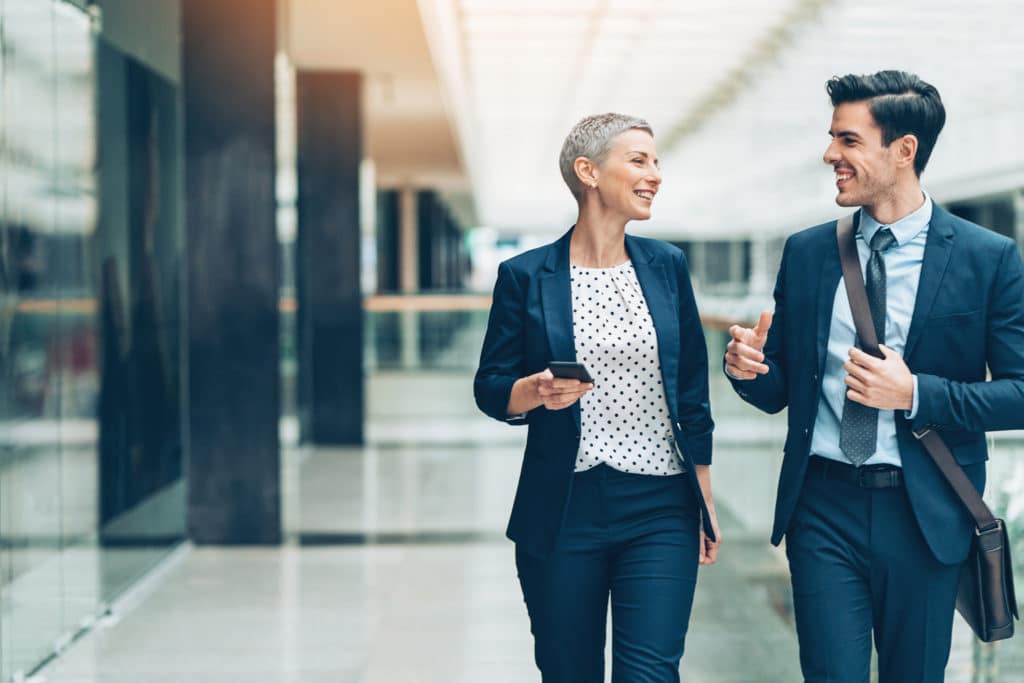 No one should ever rent office space or commercial real estate without the help of a tenant advocate. But how do you know how to choose the right one? We list the Top 5 reasons businesses owners choose us for the job:
1. New businesses need an office space mentor
Starting a business is hard enough to do without worrying about finding office space and lease negotiations. Navigating lease negotiations alone can end in disastrous results.
"When we decided to open our own law firm in 2011, my first call was to Mazirow Commercial. Mazirow Commercial provided critical information regarding physical office and lease agreement issues that never would have occurred to us," said Karen Gabler of Light Gabler.
2. Mazirow Commercial has the right experience
Mazirow Commercial is the tenant advocate in the Greater Los Angeles area. We know how to find clients the right space, and at the right price. With more than 30 years of tenant representation and lease review experience, we know how to provide protection for tenants and save them money on lease terms.
3. Good tenant advisors won't let you settle
As experts in commercial real estate, Mazirow Commercial is respected in the industry and negotiates office space rentals with finesse and determination. Mazirow Commercial helped Dena R. Taub, a partner at Taub and Taub PC, secure her dream office space that has a view of the San Fernando Valley.
"I was lucky enough to secure this office and the spacious suite it sits within due to the tenacity of Sheryl Mazirow," she says. "She knows the market, she knows the players, and most importantly, she knows the local landlords."
4. Businesses love to find hidden savings
Most of Mazirow Commercial's clients become long-term customers, whether it's for a real estate purchase or commercial space rental negotiation. Much of our repeat business has to do with the fact that our tenant advisors know the ins and outs of a commercial lease and how to comb through the fine print, securing you extra savings.
Renata Stone, the CEO of Dougherty Laser Vision, appreciated the five-star customer service she experienced when Mazirow represented her company. "Sheryl went through my lease, found several key aspects that could have been negotiated more effectively, and gave me an outstanding analysis of my lease … Negotiating on my own would have yielded a higher risk lease with much less favorable terms."
5. We get to know YOUR business, too
There are others who do what we do, but our clients appreciate our superior customer service. We understand that no two businesses have the same style, so we take the time to understand exactly what you need.
These are just five reasons why our clients choose us, but there are many more. Throughout her 30 years in the tenant advisory business, Sheryl Mazirow has been recognized as a leader in the field. She has been named one of The 200 Most Influential Leaders in the San Fernando Valley, Business Owner of the Year, and one of The Best Business Women of the Decade. With the addition of Jeff Baum and Winton Berci to the team in 2006 and 2016 respectively, Mazirow Commercial is an invaluable resource for tenants and buyers in the Los Angeles area.
Want to feel assurance about your office space or commercial real estate lease negotiations? Every day of the year, Mazirow Commercial negotiates leases to protect and save tenants rent dollars on many lease terms. Don't go to the table alone, contact us today. We are the tenant advocate for the Greater Los Angeles Area, San Fernando Valley, Conejo Valley, Ventura County, Santa Monica, Glendale, and more.
Schedule a Free Consultation
Ready to start saving time, money, and headaches on your commercial lease? Schedule a free consultation today with one of our skilled tenant representation specialists.